Best Iyengar Yoga Center in Jaipur, India
Treating Diseases with Therapeutic Yoga Classes in Jaipur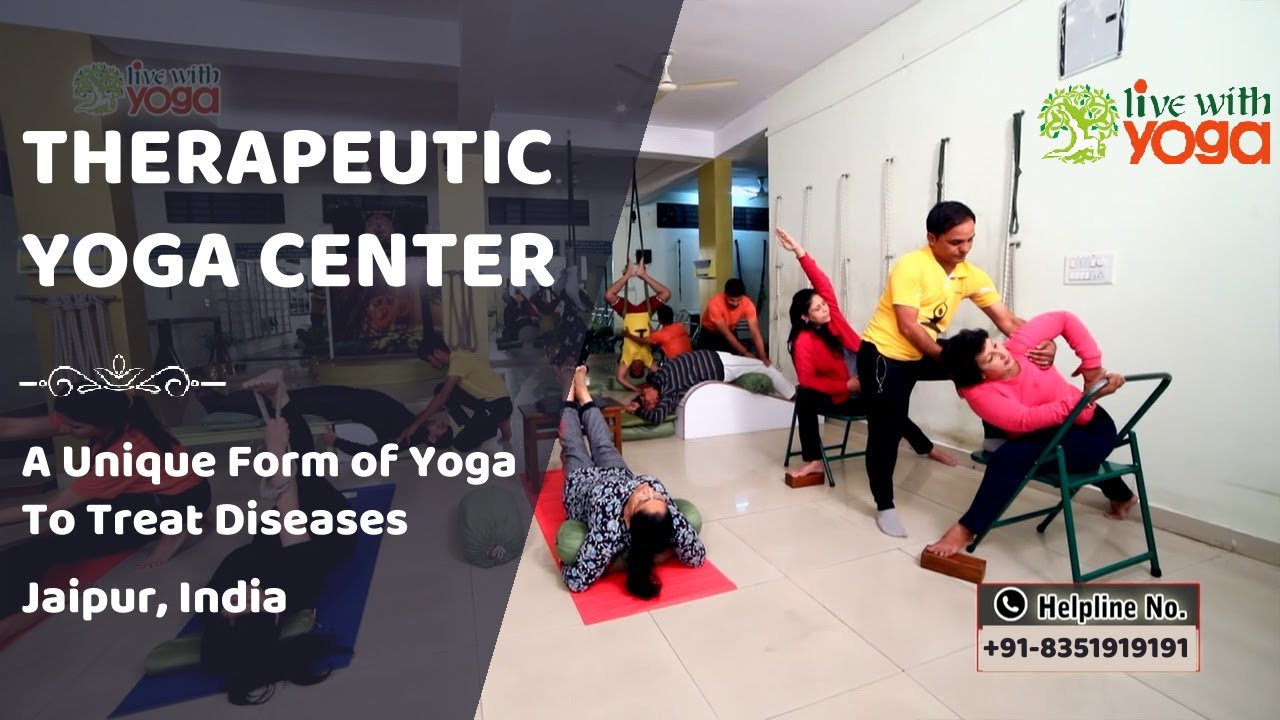 We Provide
Iyengar Yoga
---
Iyengar yoga is a type of Hatha Yoga which gives importance to detail, accuracy, and alignment while performing any asana. Through the practice of asanas in a systematic way, it aims to unite the body, mind, and spirit for health and well-being.
Read More
Salamba Sirsasana
Supta Baddha Konasana
Neck Traction
Our Yoga Studio
"LIVE WITH YOGA" is the ideal and leading source for Therapeutic Yoga and Iyengar Yoga in Jaipur, India
We're a dedicated team to give you the very best of yoga benefits with yoga classes in Jaipur focusing on reliability, customer service and uniqueness of our yoga methods i.e Therapeutic Iyengar Yoga. Our main aim is to make everybody healthy and educate today's generation about the life-changing or we could say life-enhancing benefits of yoga and spread the word all over the globe with our yoga centre.
View More Details
Meet The Founder
Rajveer Singh Chouhan (International Yogacharya) is a Therapeutic Yoga Expert and founder of Live with Yoga. He has successfully treated and trained more than 4000 people from India, France, Australia, Italy, America, Canada and a lot of places over the globe till date with his expertise in Therapeutic Iyengar Yoga.
He is a well-trained expert of Iyengar Yoga with years of experience under his belt. Mr. Rajveer Singh and his team have dedicated themselves to treat & train people in Iyengar yoga and let them experience the therapeutic benefits of yoga. He is continuously racing towards his prime aim to spread health and happiness through his yoga centre in Jaipur, India.
Know More
Yoga Classes in Jaipur
---
Center Timings
"Live With Yoga" open for you from Monday to Saturday, Morning and Evening. We provide yoga classes in Nirman Nagar, Jaipur and Malviya Nagar, Jaipur.
Check Schedule
Morning
---
6:00 AM - 1:00 PM
Evening
---
5:00 PM - 8:30 PM
Success Stories of Therapeutic Yoga
Thousands have experienced relief after treatment at Live With Yoga
Know About Your Disease
Watch the videos below to learn more about your disease and its treatment with Therapeutic Yoga
Learn To Do Asanas with Support